0008 schoolbag
2-compartments schoolbag for primarie school
Choose a color
More pictures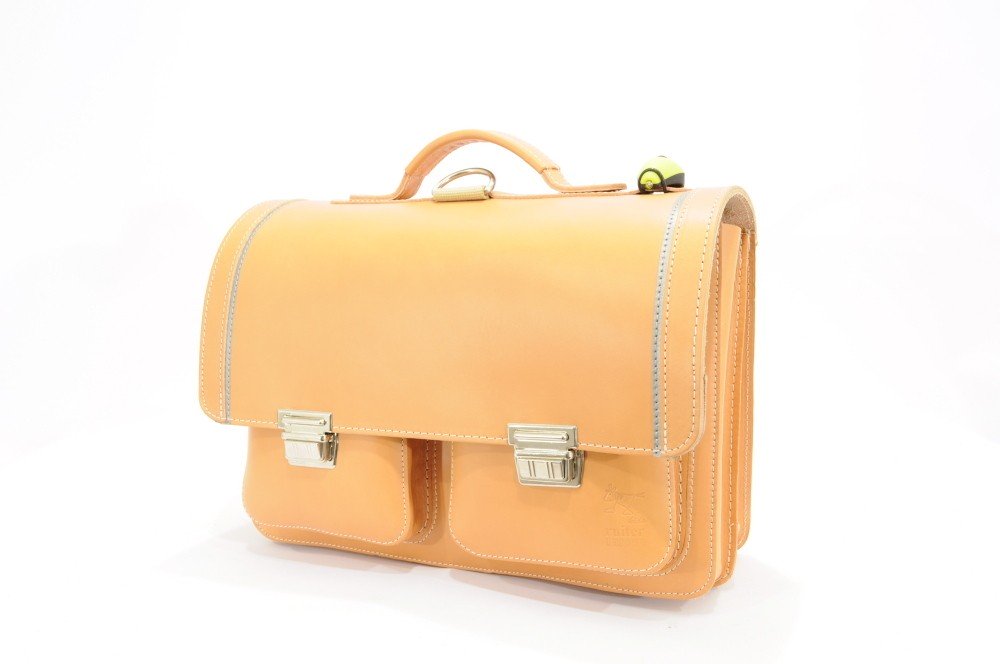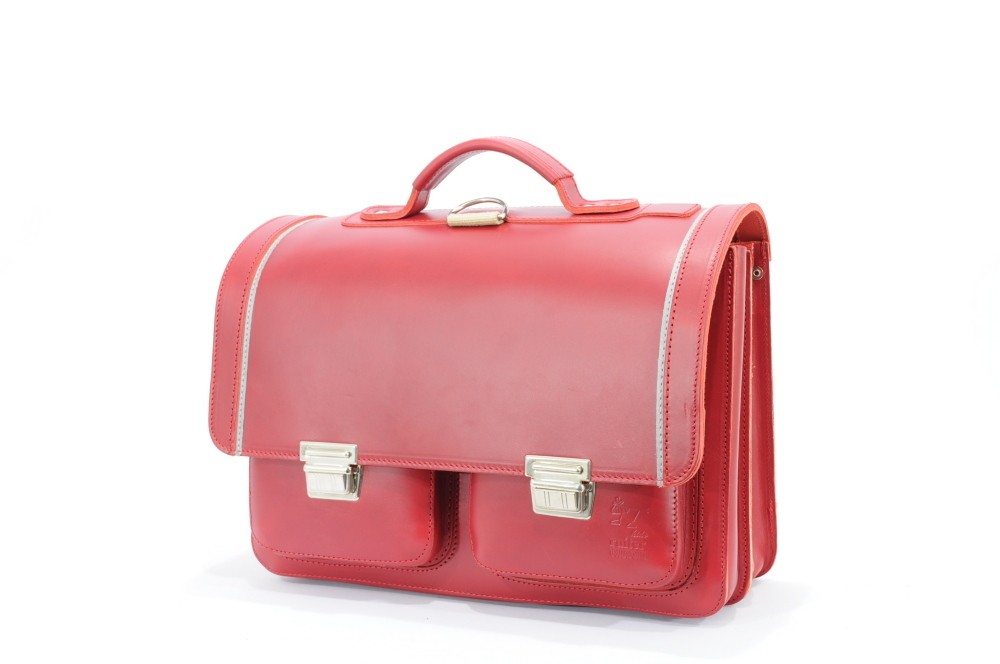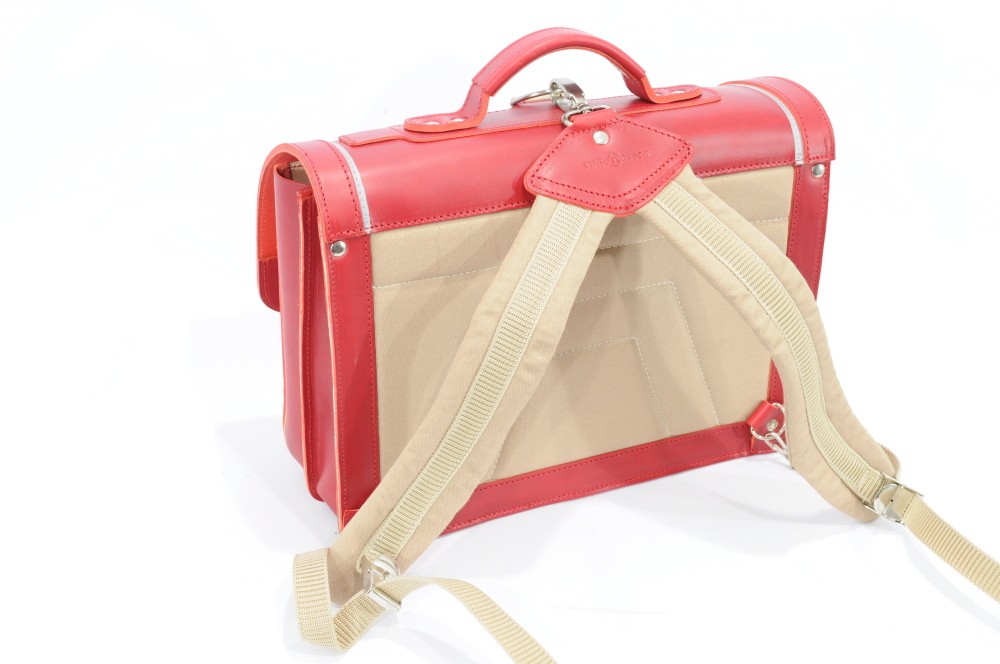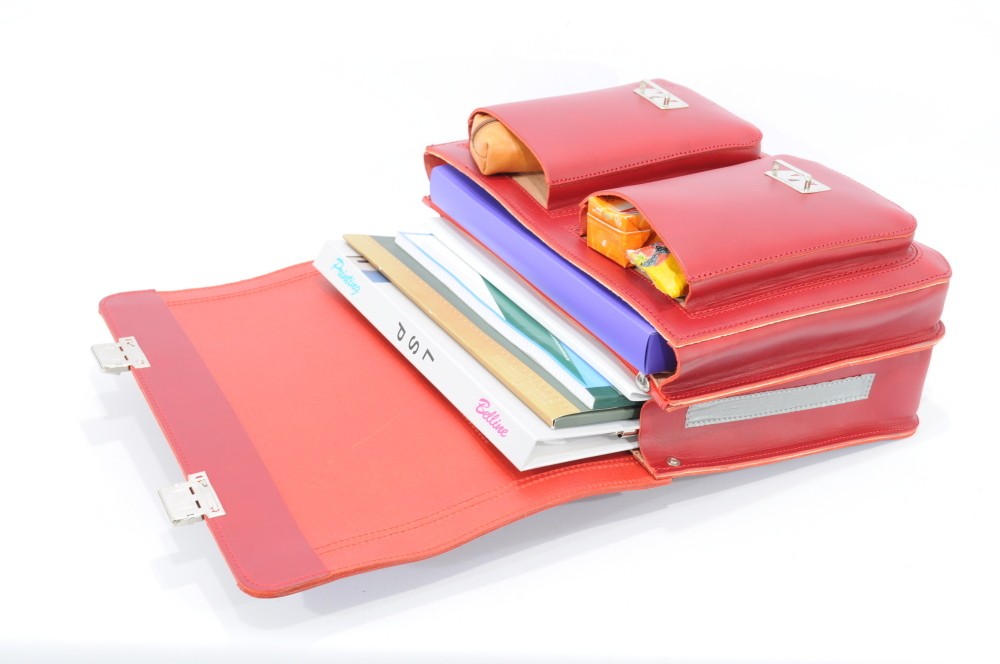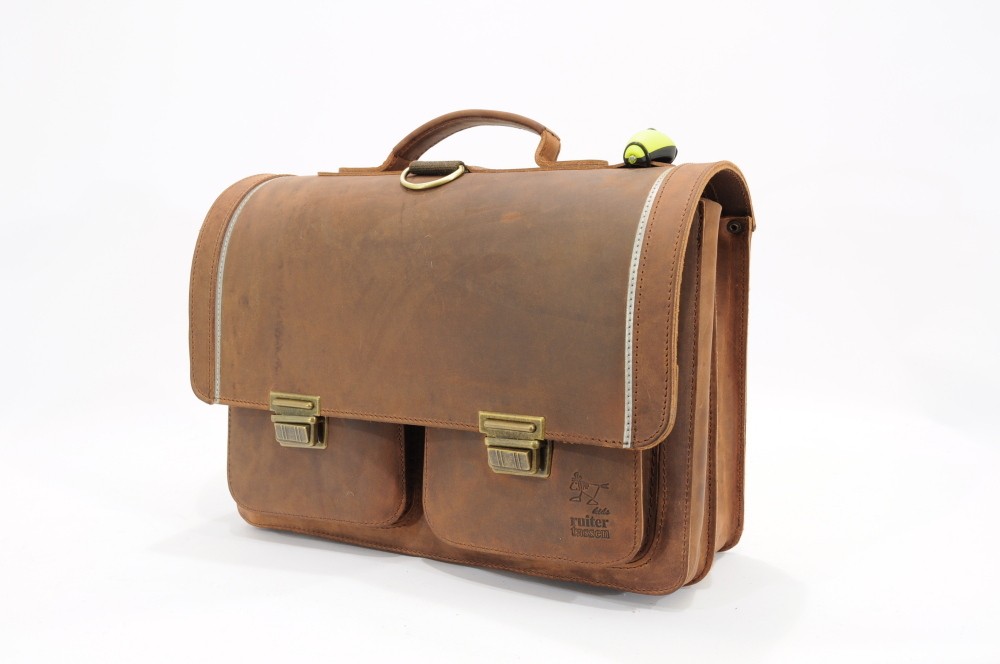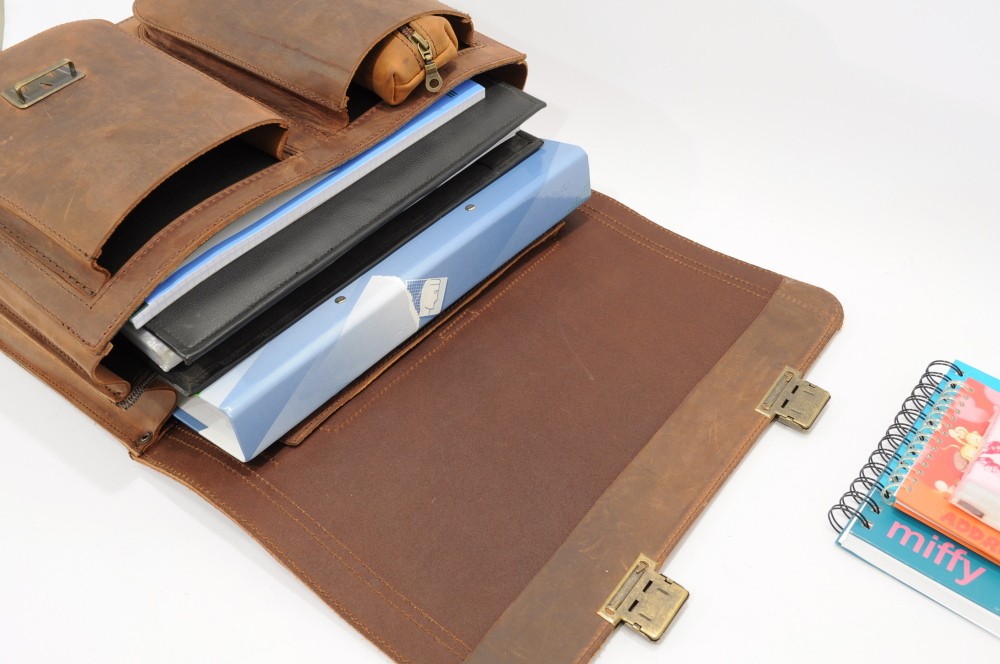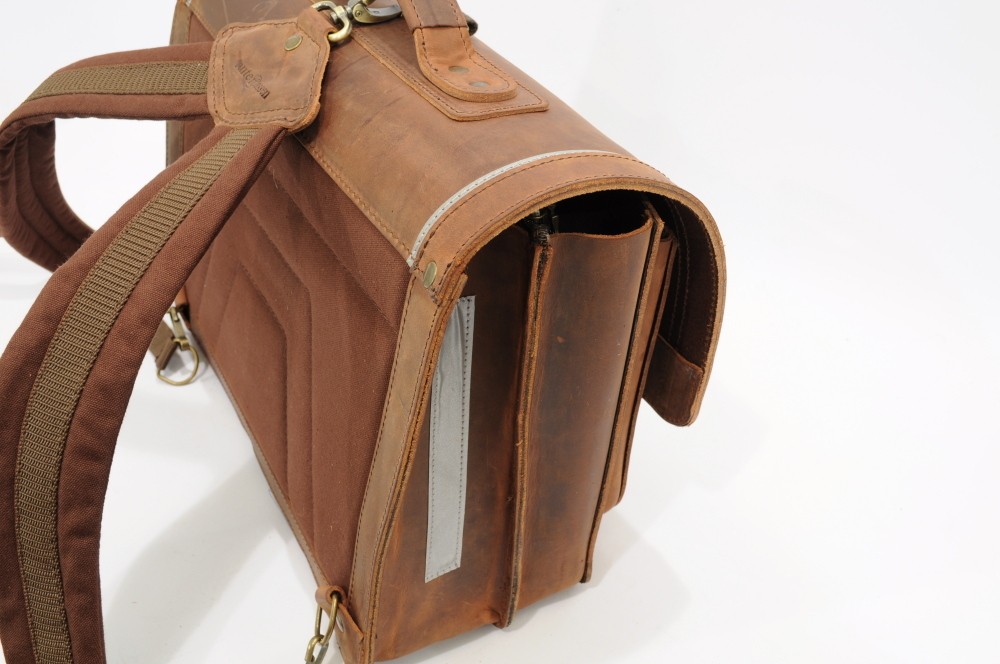 Share on Facebook
Buy this produkt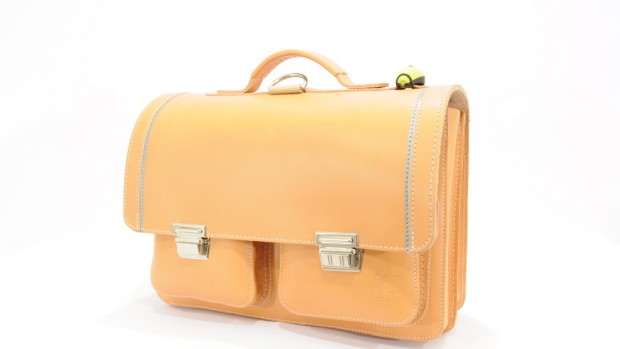 Data
Reference0008
Sizes38 x 27 x 14 cm
Properties
Compartments2
Mobil phone pocket1
Front pocket2
Description
This Ruitertassen schoolbag is made of our vegetable tanned cowhide.
The bag has a 4-layer leather handle that is fixed to the schoolbag with 4 ful metal rivets and through a metal blade inside the bag. Our unique ergonomic backsystem makes that the schoolbag on the back of a child is carried very straight. The strps of our V-system can be addapted at each size. The backside of the schoolbag is padded.
For the safety of our kids the flap had 2 reflective stripes, also on both sides are reflective stripes. On top of the schoolbag there is a LED-light with 2 positions: full on or flasching on.
This bag can contain the A4 sizes.