5022 Laptop bag
DOCUMENT BAG
Choose a color
More pictures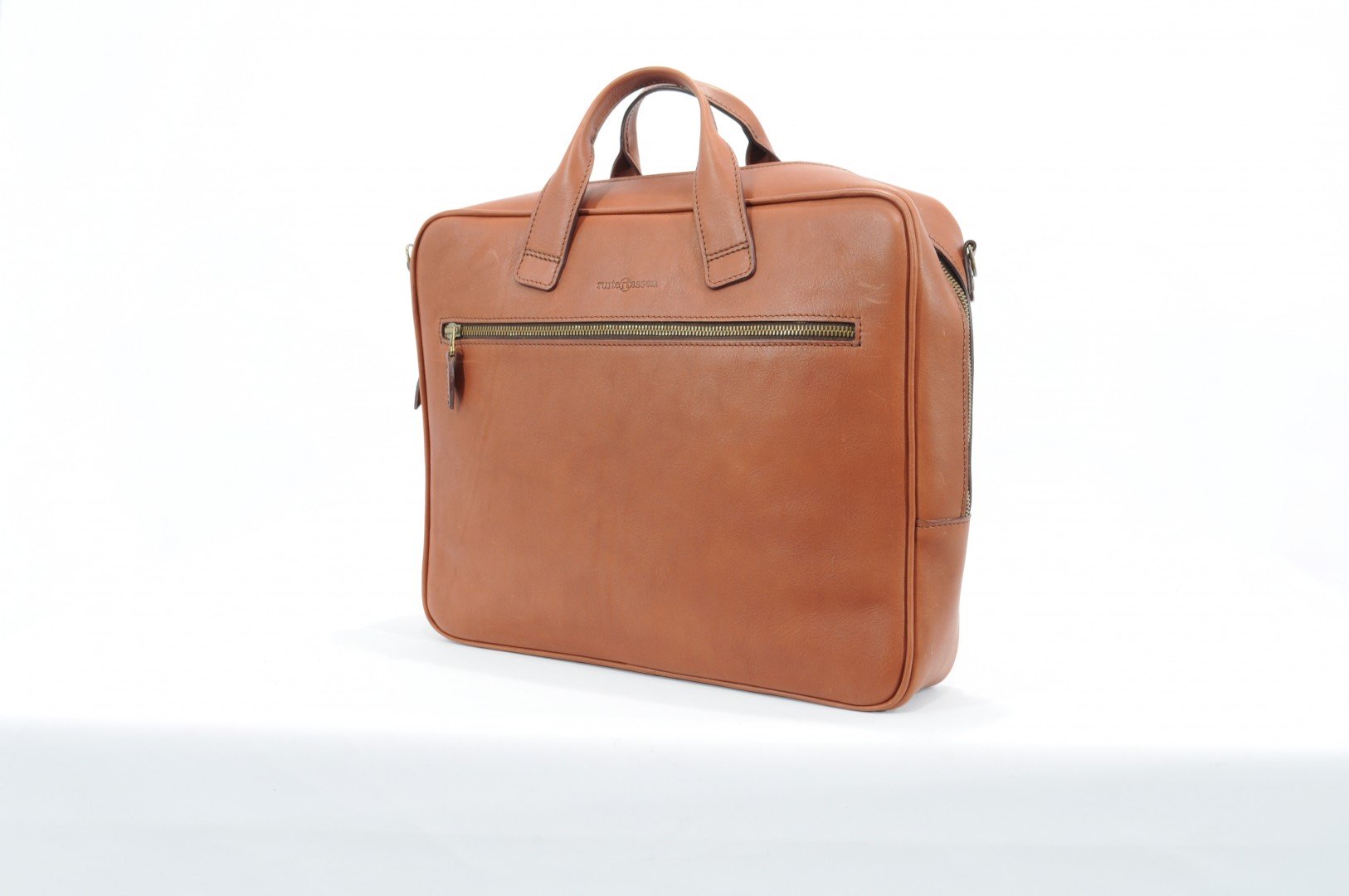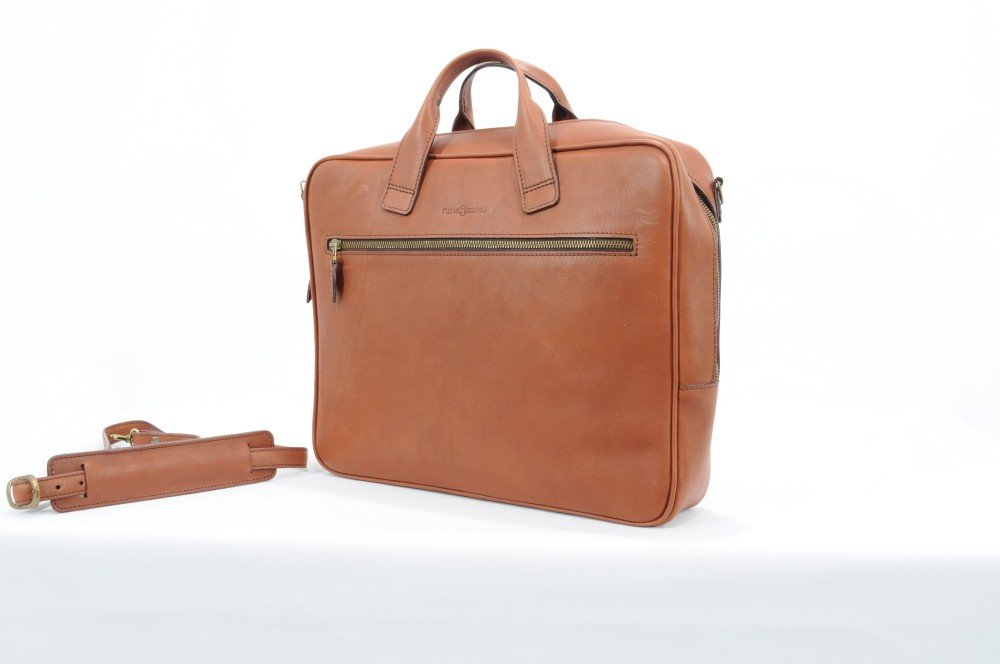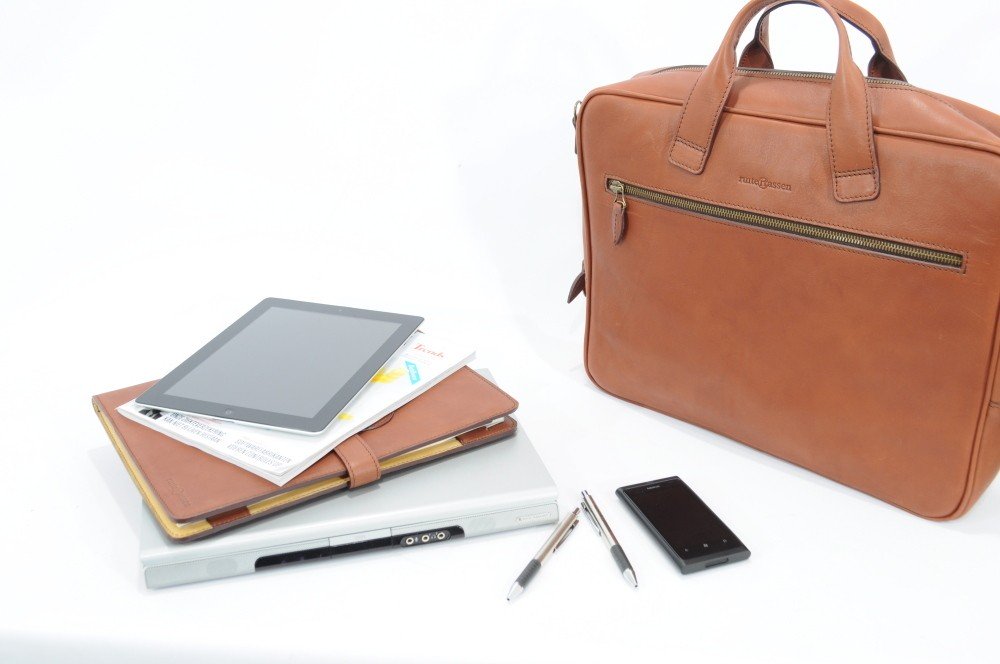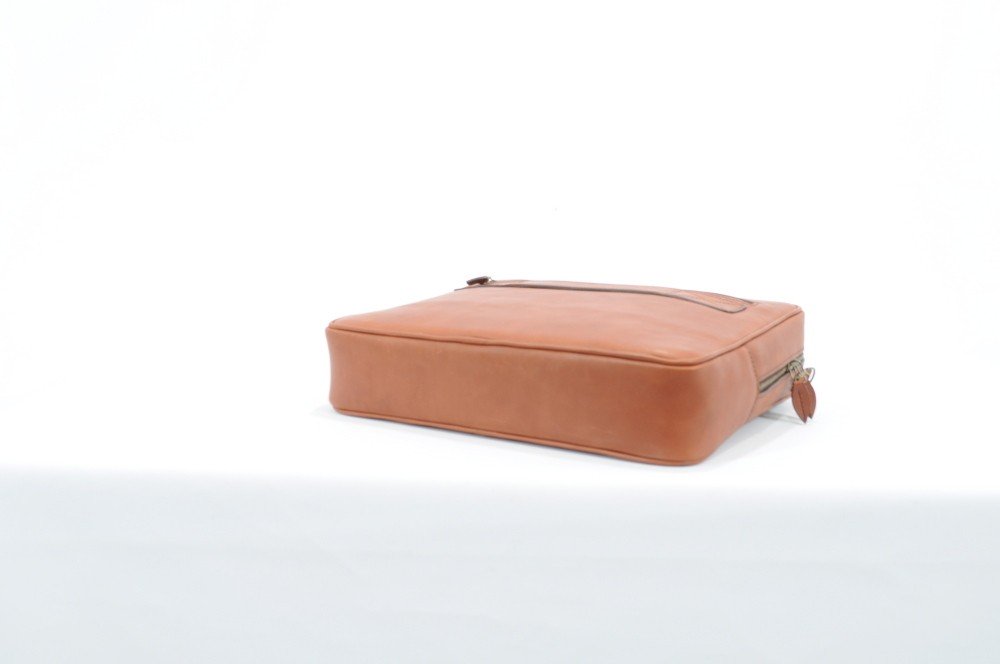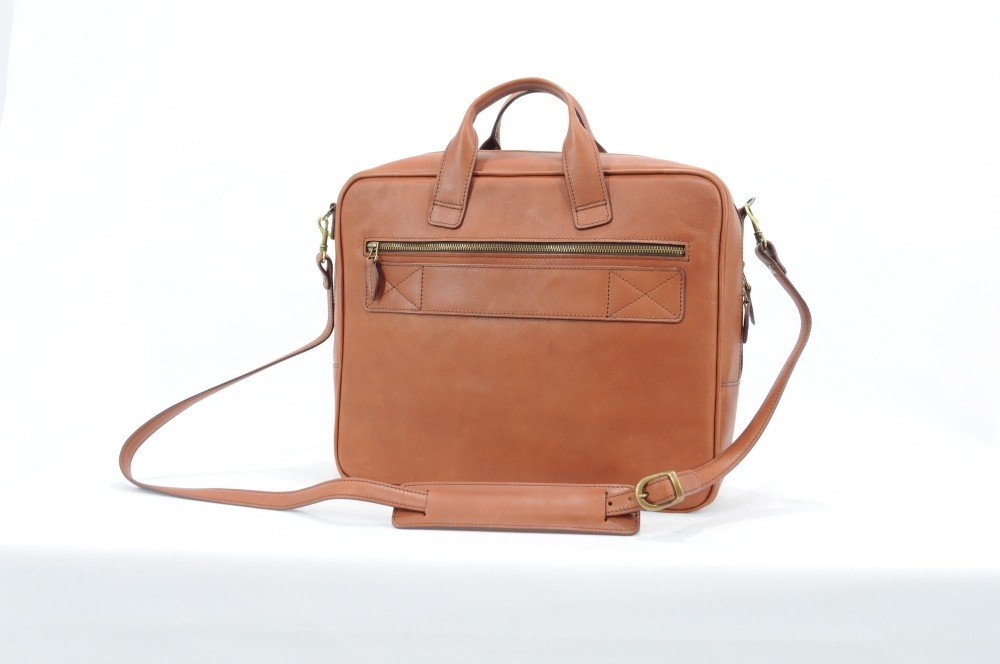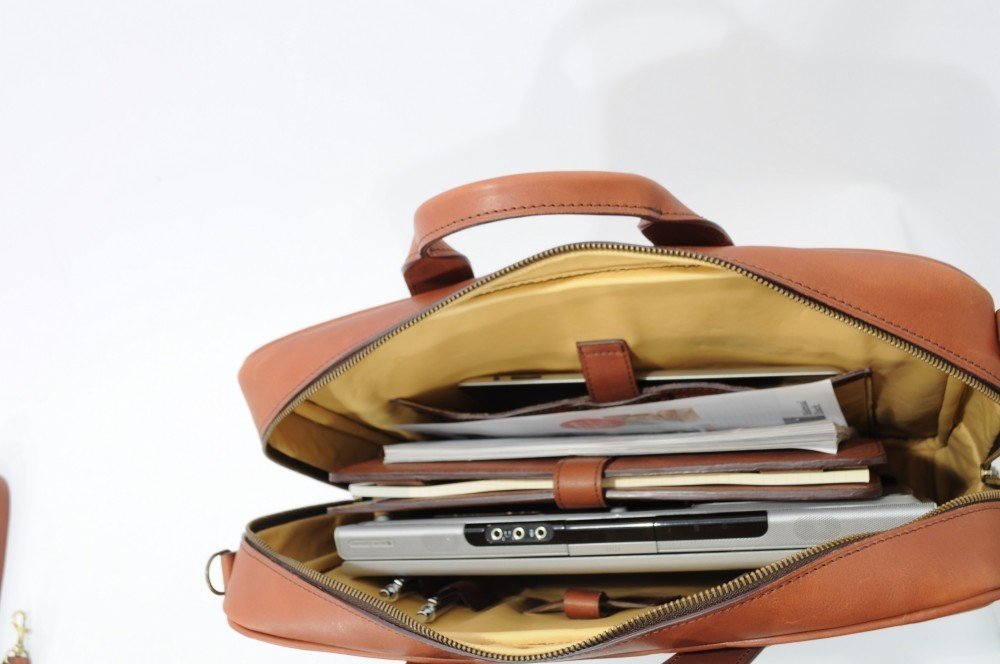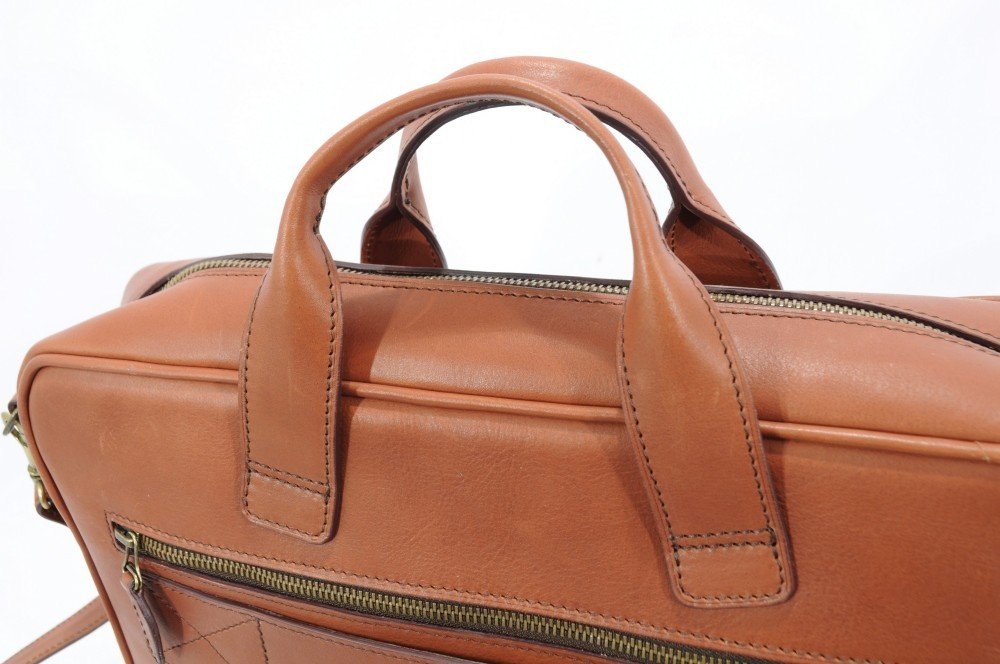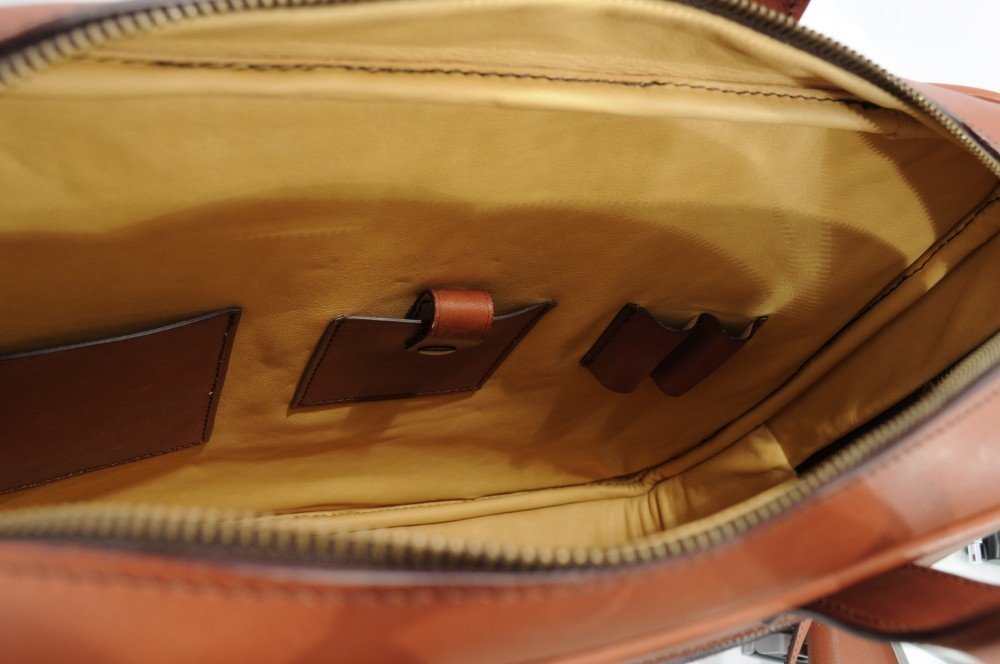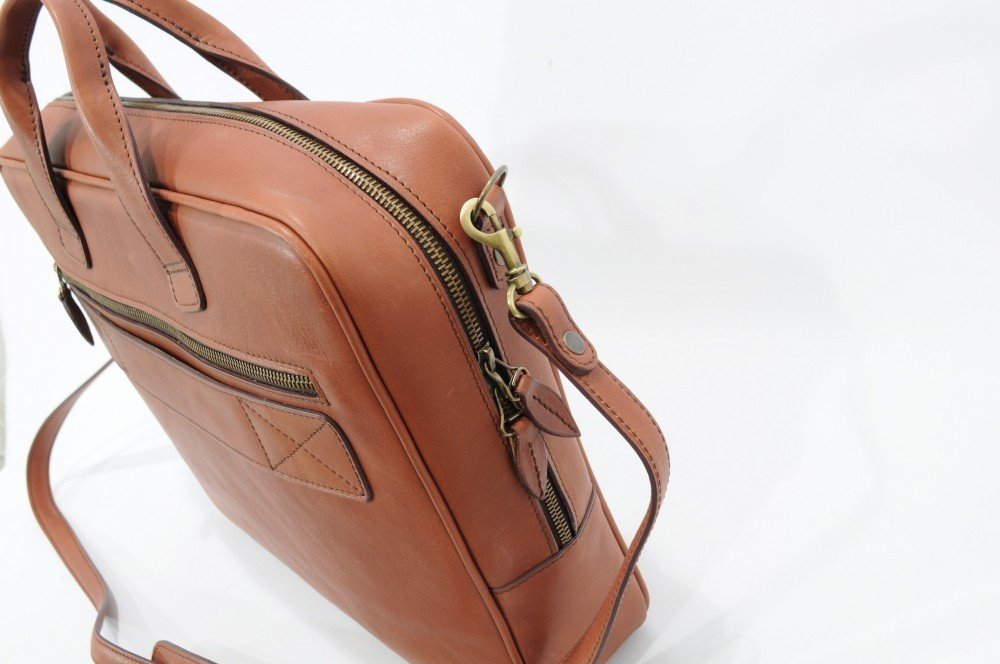 Share on Facebook
Buy this produkt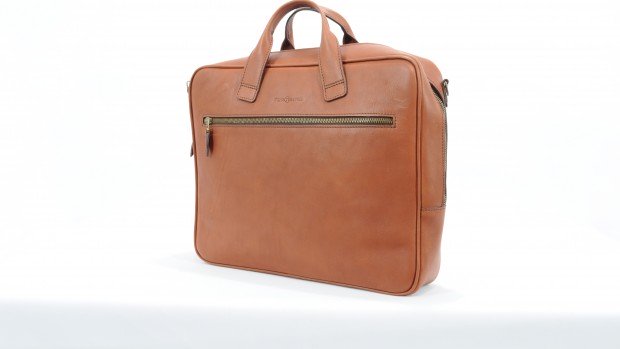 Data
Reference5022
Sizes40 x 32 x 8 cm
Properties
Compartments1
External zipper pocket1
Internal zipper pocket2
Schoulder strapyes
Pen holder2
Laptop compartment1
Extra compartment1
iPad holder1
Description
The documentbag of the Ruitertassen Ultimate collection is made out of natural tanned cowhide, finischied inside with havana calfleather.
Most of the laptops till 16" can fit in. Also there is an I-pad pocket added inside and some extra small pockets for your handphone, pens, namecards.
This bag can be carried on top of a trolley. A special leather loop on the backside of the bag is added for this. You can slide the documetn bag over the handle of a trolley.
The document bag is made with 2 short handles and a detachable leather shoulderbelt.