0013 small schoolbag
Children mini bag classic
Choose a color
More pictures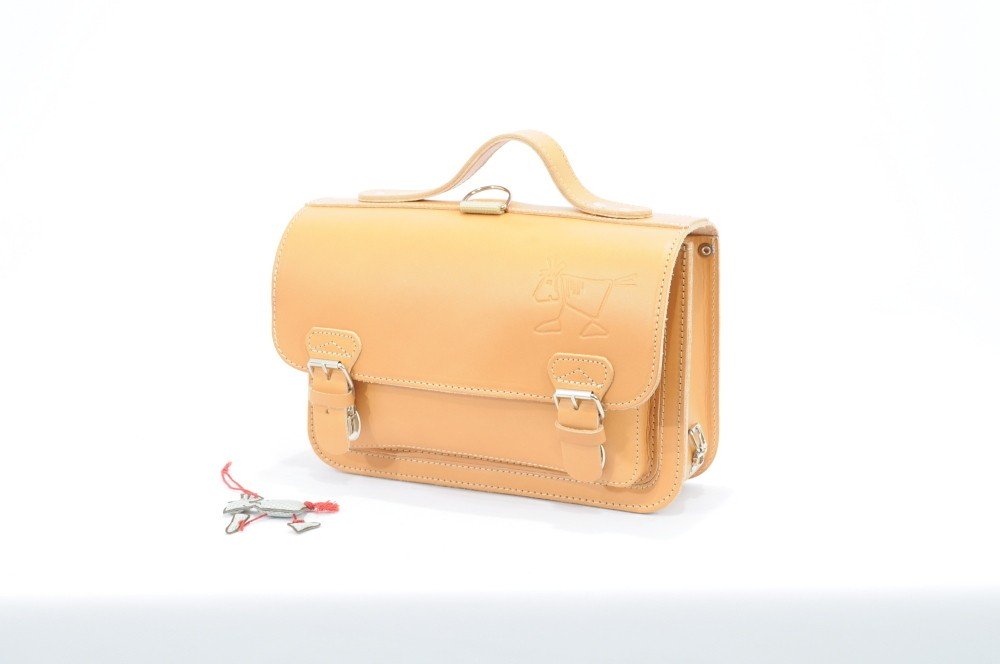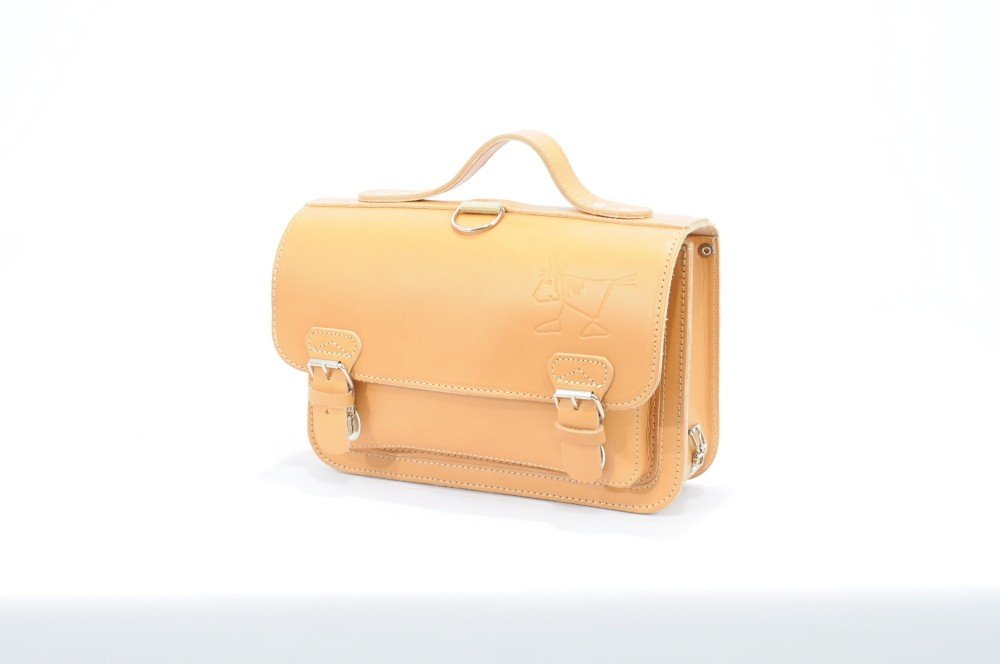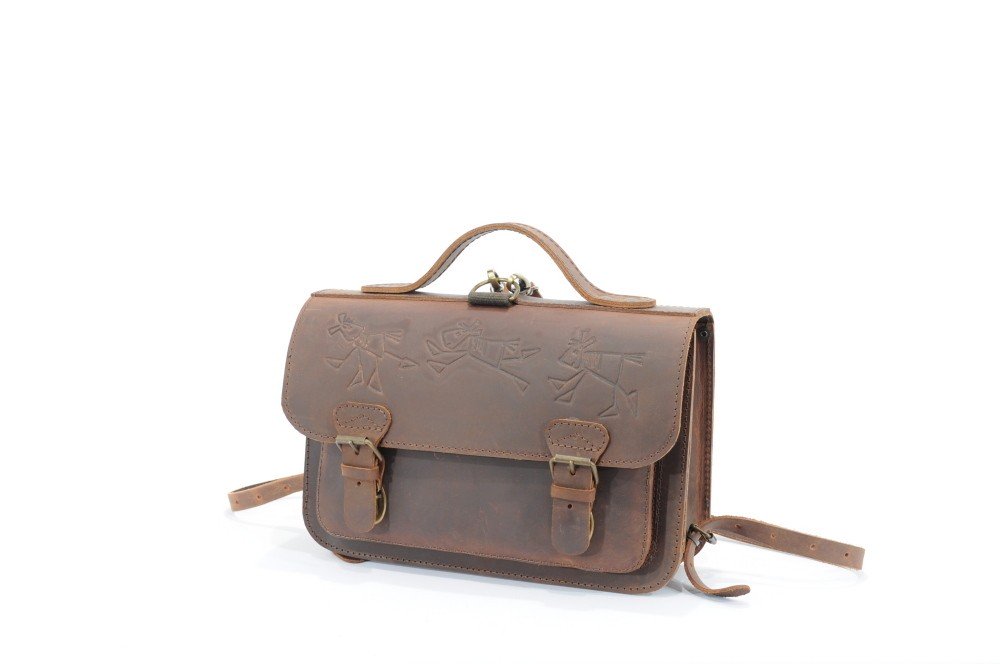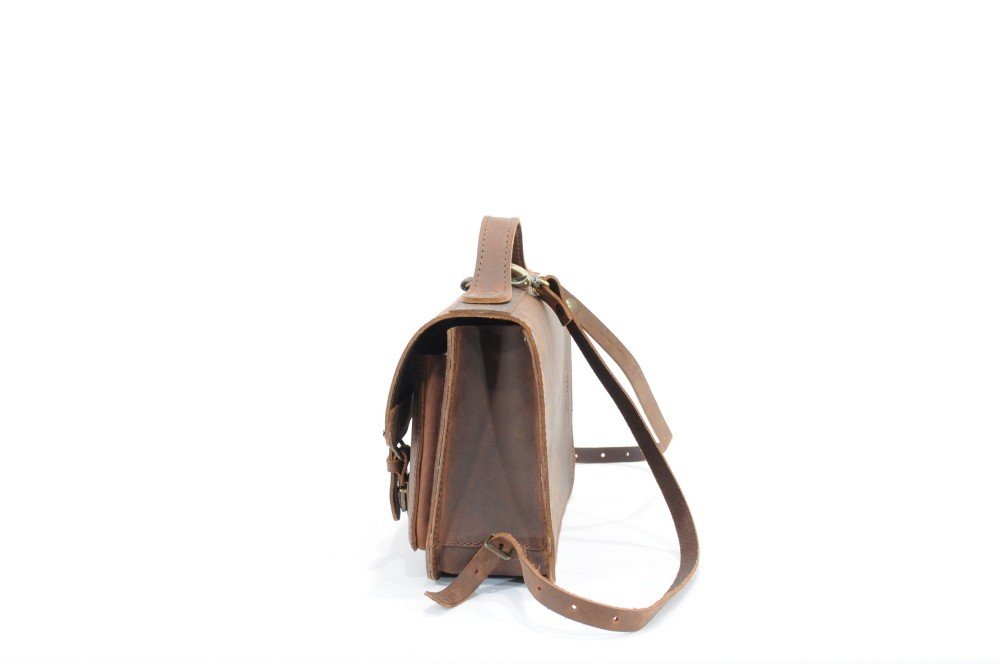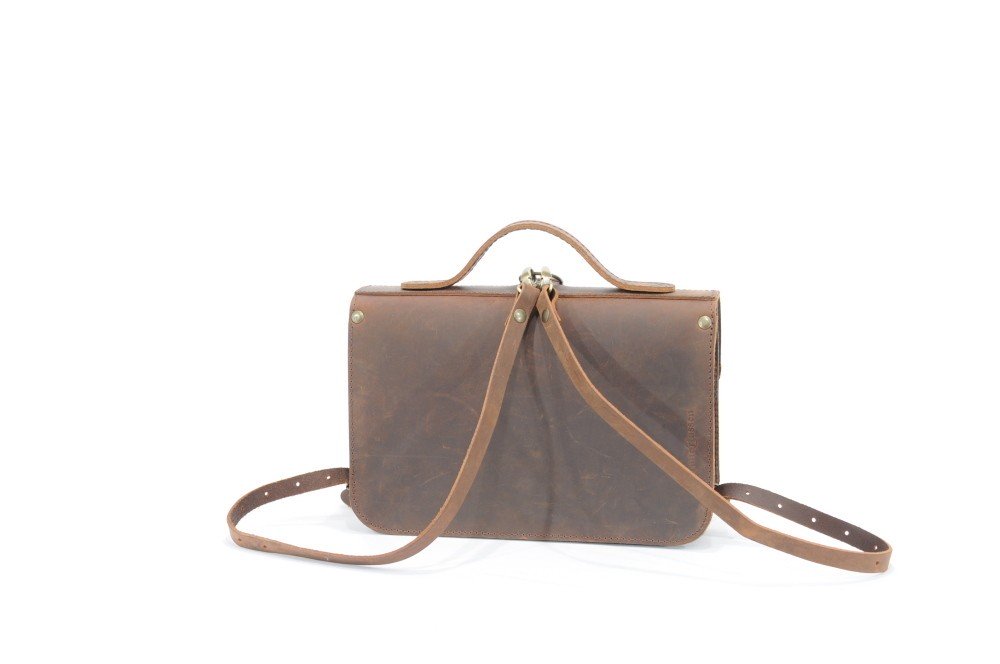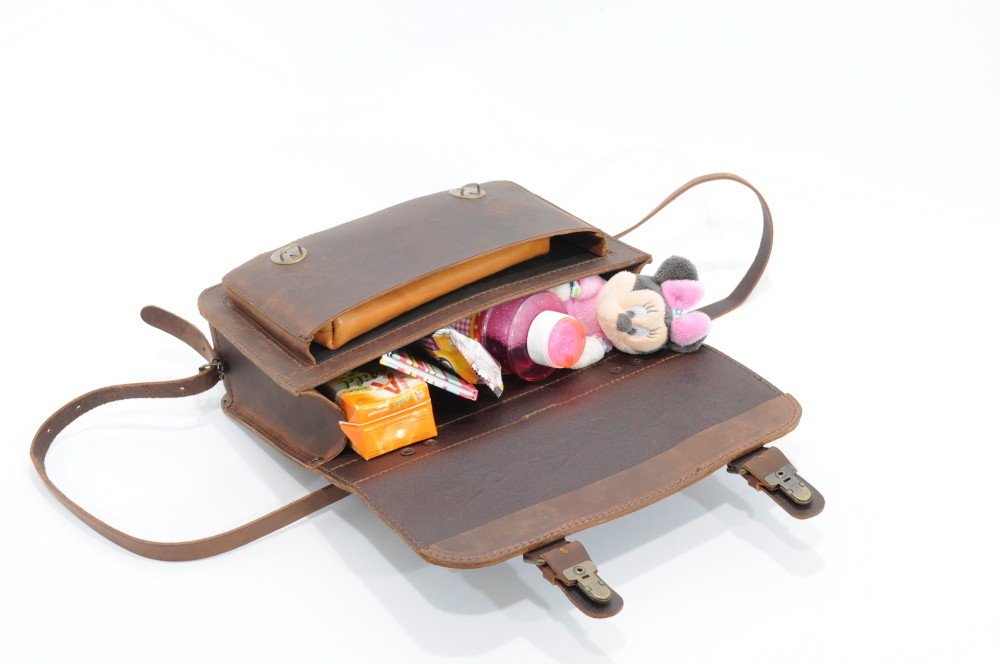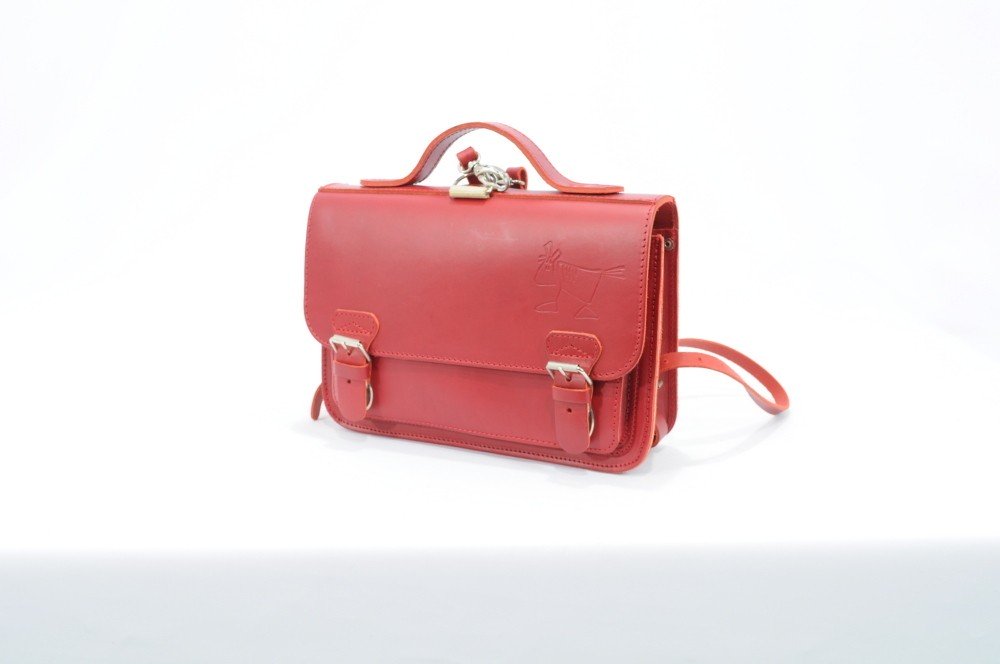 Share on Facebook
Buy this produkt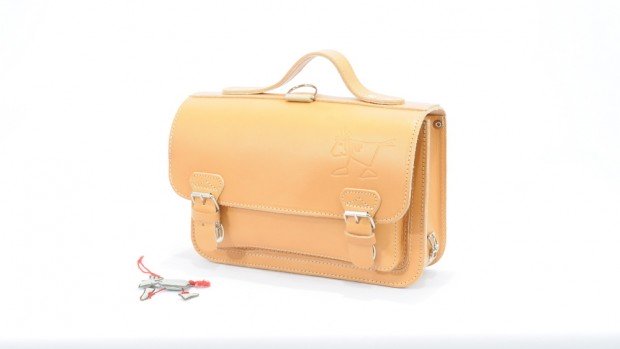 Data
Reference0013
Sizes27 x 19 x 9 cm
Properties
Compartments1
Front pocket1
Quick release systemyes
Description
Made of our vegetable tanned leather this Ruitertassen classic children bag is a beauty.
You can wear it by hand or on your back with 2 leather straps. Under the closing straps we made a pusch-in lock so the little children can easely open and close.
Inside there is place for a drinkbottle, schoolpapers and a lunch.